Afghanistan: The Wounded Land - Part 4: Trap
By Mayte Carrasco and Marcel Mettelsiefen. A Production of LOOKSfilm.
On September 9, 2001, commander Ahmad Shah Massoud was assassinated in Afghanistan. The September 11 attacks, known as 9/11, occurred two days later. This was the first step in attacks that Al Qaeda carried out in New York and Washington, D.C., and the U.S. reacted by bombing and invading Afghanistan. When American troops arrived to secure stability and reconstruction, with the backing of an international coalition, many Afghans hoped for a future of peace and democracy - their expectations would soon be shattered.
PART 4: TRAP features General Stanley McChrystal; Mutasim Agha Jan, Minister of Finance for the Taliban; and Nilufar Ibrahimi, who became a doctor and, later, one of the female members of the Afghan Parliament.
Narrated by author Khaled Hosseini (The Kite Runner).
---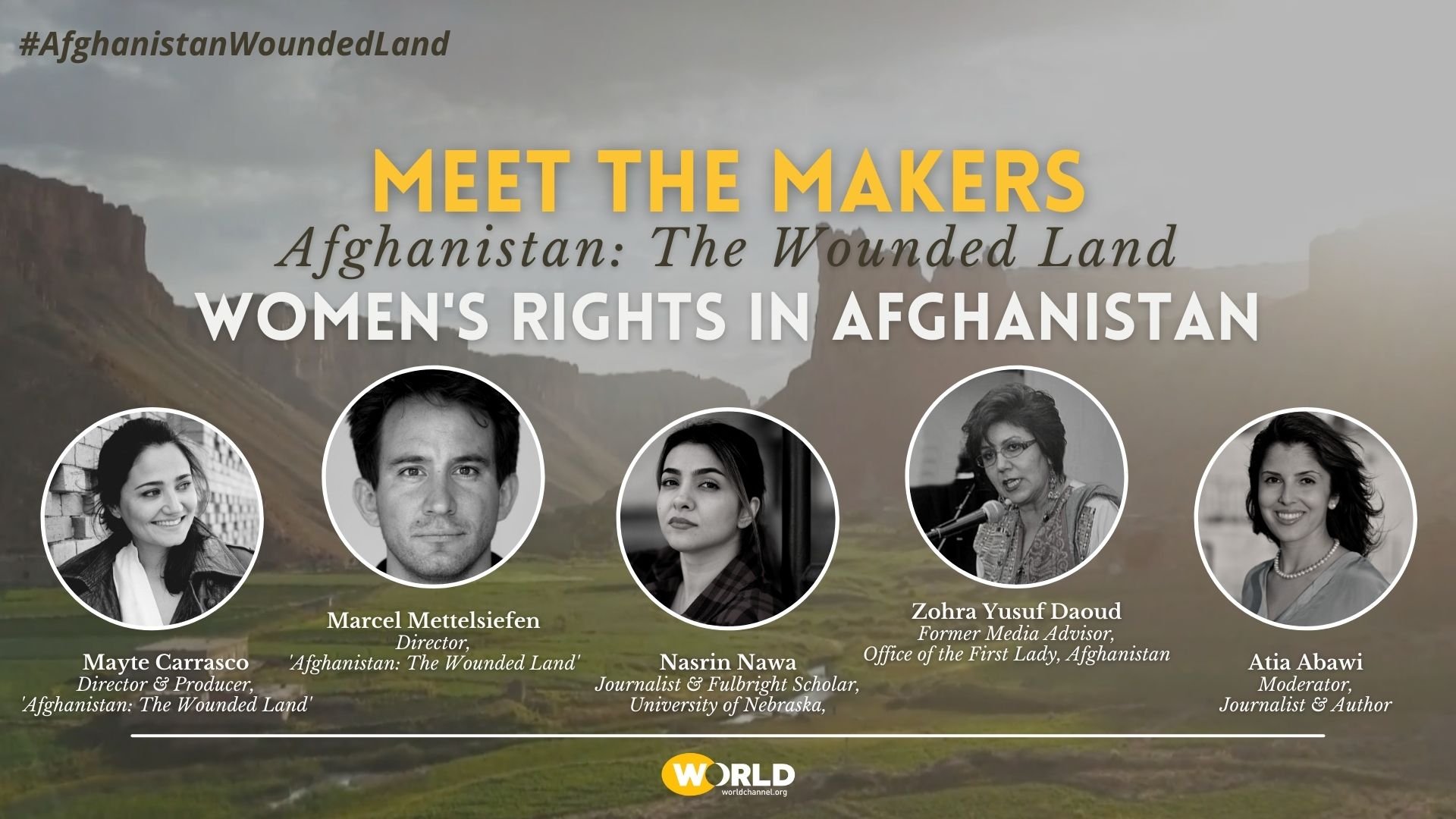 MEET THE MAKERS: AFGHANISTAN: THE WOUNDED LAND
A conversation about the generational effects of endless war on Afghan women. Directors of 'Afghanistan: The Wounded Land' Mayte Carrasco and Marcel Mettelsiefen are joined by Nasrin Nawa, former senior journalist for the BBC in Afghanistan, and Zohra Yusuf Daoud, a Kabul native, women's rights activist and former media advisor to the First Lady of Afghanistan. Moderated by author, journalist and NBC Analyst Atia Abawi. Watch the recording!