Join in on a week-long celebration – from hosting a watch party to getting access to exclusives and more – as we premiere the film Buffalo Soldiers: Fighting on Two Fronts this Juneteenth!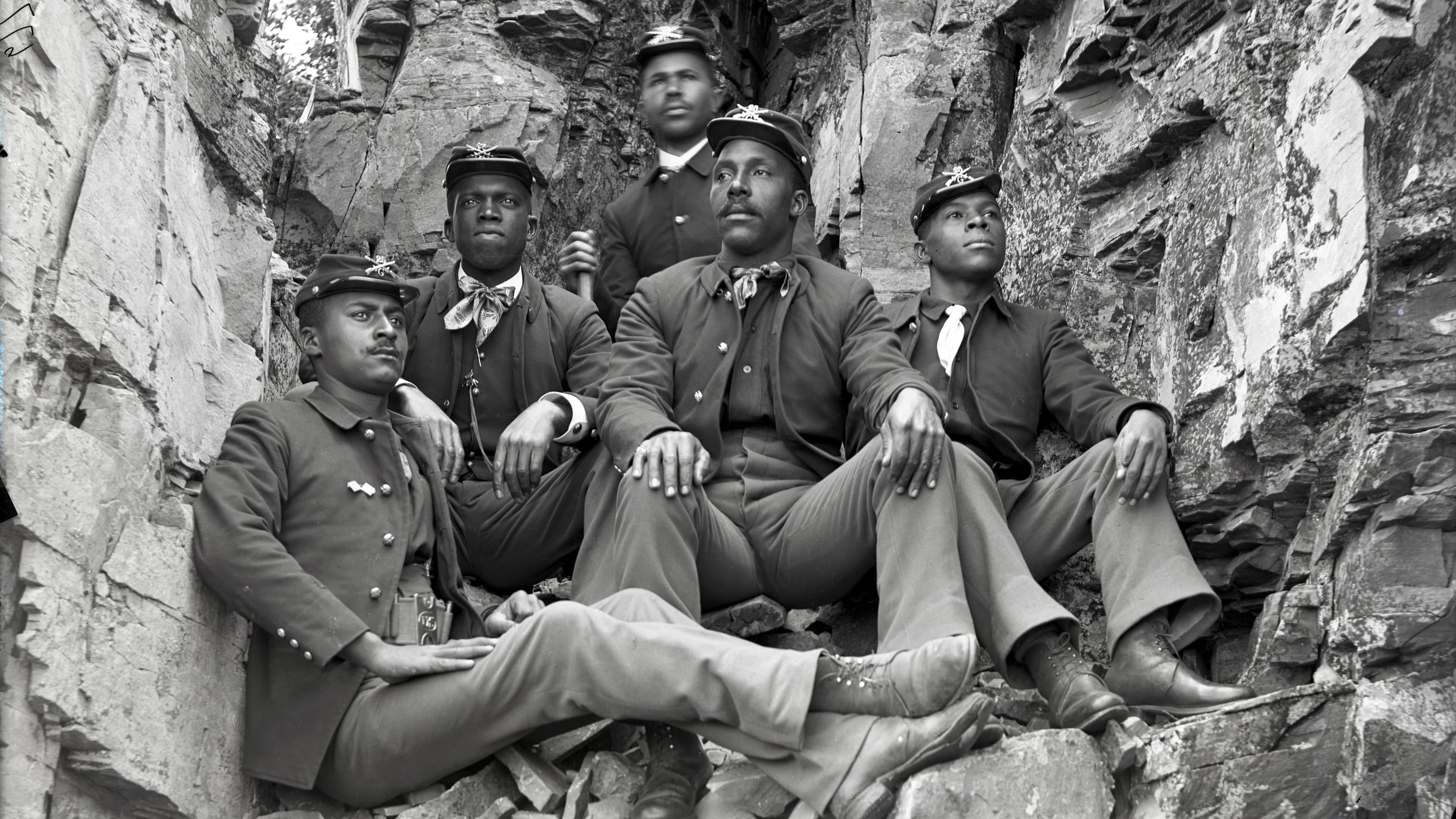 How are you celebrating Juneteenth? This year, at WORLD, we're ushering in the premiere of Buffalo Soldiers: Fighting on Two Fronts! On June 12, the new film by director Dru Holley, a PBS Open Call for Emerging Filmmakers recipient, airs on PBS and WORLD, just in time for you to host a viewing party alongside your Juneteenth festivities.
Capturing the profound and often contradictory roles played by Black soldiers in the U.S. military, Buffalo Soldiers explores how the iconic Buffalo Soldiers fought on two very different sets of the front lines – military conflicts abroad and civil rights struggles at home – that resulted in a complicated legacy encapsulated by a multitude of diverse perspectives.
Use this watch party kit to guide you, and your friends and family, through a week-long celebration of Black stories culminating on Juneteenth. 
How to Watch
Starting June 12 at 10/9c, Buffalo Soldiers is coming to TV (check your local PBS station) and will be available on the PBS app, worldchannel.org and YouTube. The following week, watch an encore presentation on WORLD's series Local, USA – click here to find your local WORLD.
Tell your friends!
Know someone interested in American history, the military or Black stories? Share Buffalo Soldiers with them directly and spread the word on social using the hashtag #BuffaloSoldiersPBS.

Join in on the Juneteenth challenge.
All week leading to Juneteenth, WORLD will be celebrating the premiere of Buffalo Soldiers with special events and exclusive content – and we certainly don't want you to miss a second of it!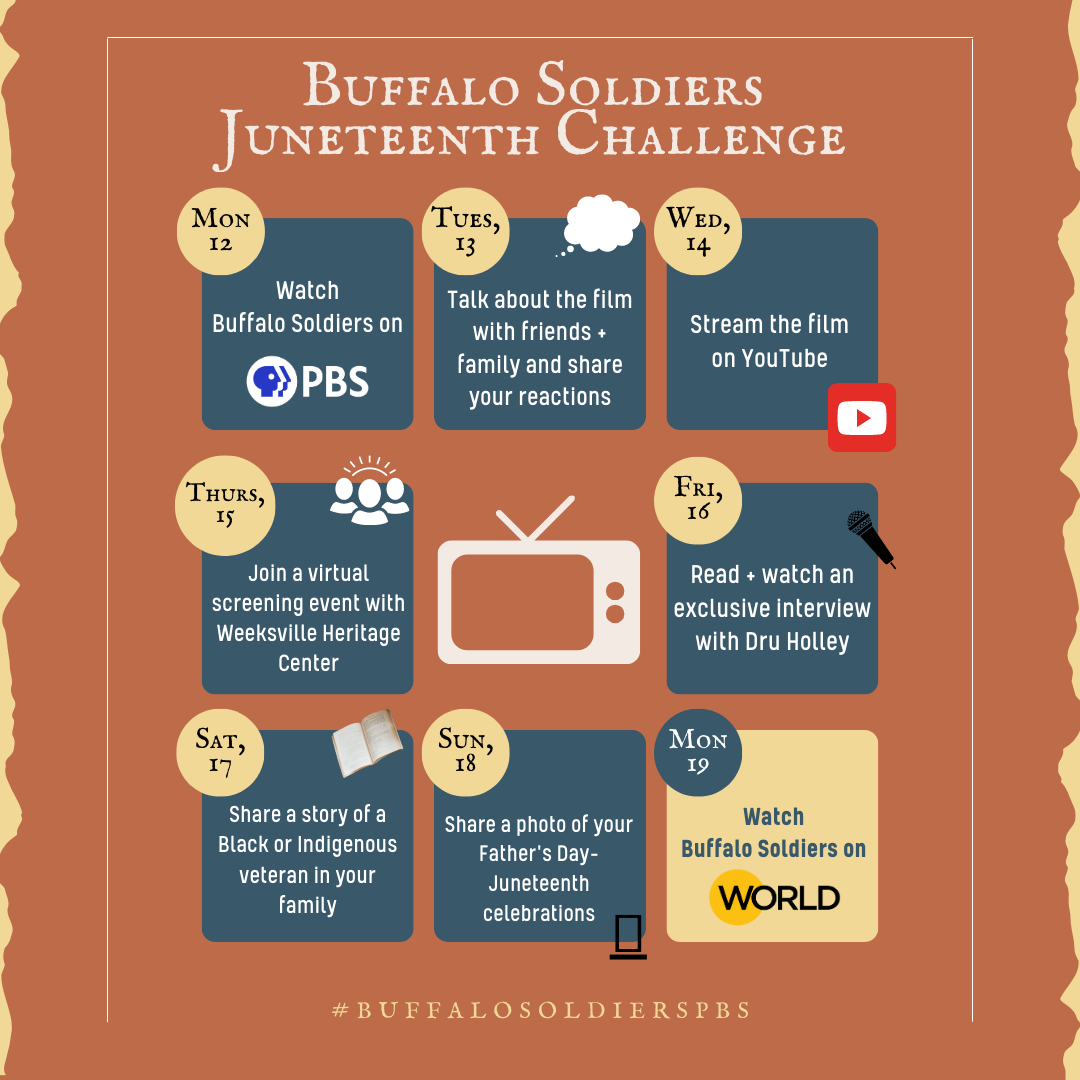 And share your thoughts with us!
Let us know your first (and second and third) reactions to the film by following us @worldchannel on Facebook, Twitter, Instagram and TikTok and post using the hashtag #BuffaloSoldiersPBS. And subscribe to our YouTube channel and newsletter to stay up-to-date on what else is to come for Buffalo Soldiers: Fighting on Two Fronts.

Host your own screening!
Interested in hosting a screening with your organization? Fill out our screening sign up form and someone from our team will follow up with you shortly!
---
Enjoy our content? Consider donating to keep important storytelling like this going, and find more on PBS Passport.